Non-violent communication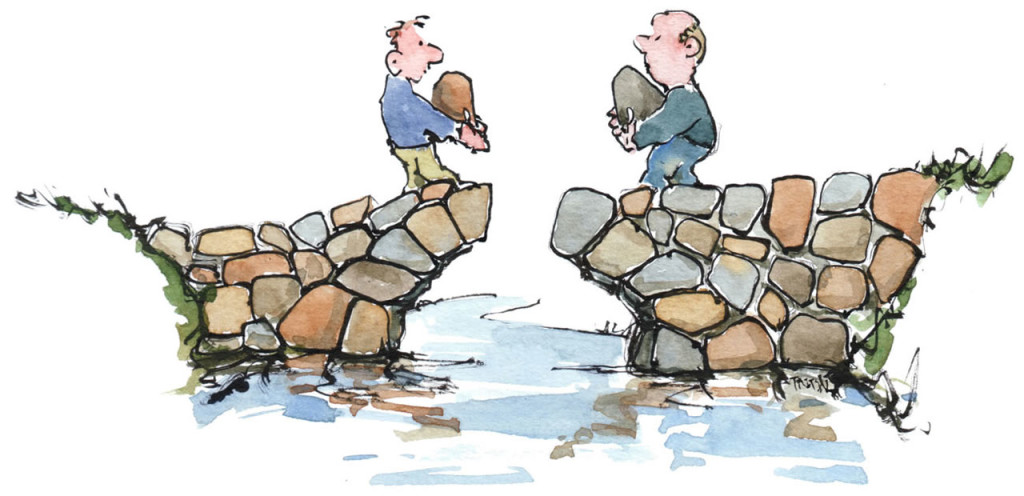 Who adds that last stone to build the bridge? 
Non-violent dialogue: Finding out where people are and meeting them there
Date: March 25, 2017 from 10:15 AM to 4 PM (Please bring packed lunch and snacks to share)
Location: George Reynolds Branch Library, 3595 Table Mesa Drive, Boulder, CO 80305 (Please RSVP by emailing Bonnie Sundance)
Workshop leader: Dr. Deborah Bowman
Co-sponsors: EcoDharma Sangha and Our Sacred Earth
Cost: No Charge.  Donations (dana) for the workshop leader will be appreciated.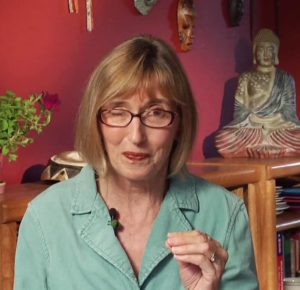 At Boulder Ecodharma Sangha's previous non violent communication (NVC) training, we proposed an all day NVC workshop to learn more deeply about NVC can help us communicate effectively with our friends, families and neighbors about our differing needs and values especially with regard to our current political atmosphere.
"NVC begins by assuming that we are all compassionate by nature and that violent strategies—whether verbal or physical—are learned behaviors taught and supported by the prevailing culture. NVC also assumes that we all share the same, basic human needs, and that each of our actions are a strategy to meet one or more of these needs. People who practice NVC have found greater authenticity in their communication, increased understanding, deepening connection and conflict resolution."  — The Center for Non-Violent Communication 
Dr. Deborah Bowman, Ph.D., is a psychologist and the current Dean of the Graduate School of Counseling and Psychology at Naropa University.  Deborah studied Nonviolent Communication for many years including training with Marshall Rosenberg.  She is committed to celebrating life with others through compassionate exchange and healing. Deborah is author of The Female Buddha: Discovering the Heart of Liberation and Love, The Luminous Buddha: Images and Words and co-author of When Your Spouse Comes Out.
Resources:
— Dispelling the enemy image (2010) by Deborah Bowman (PDF)
— Nonviolent Communication, A Language of Life by Marshall B.Rosenberg, PhD
— The Righteous Mind: Why Good People Are Divided by Politics and Religion (by Jonathan Haidt)
— The Little Book of Dialogue for Difficult Subjects: A Practical, Hands-On Guide (by Lisa Schirch and David Campt)
— Engagement Streams Framework, National Coalition for Dialogue & Deliberation
— Guide: Faith and Climate Change – Talking with People of 5 Major Faiths