Resources for people of color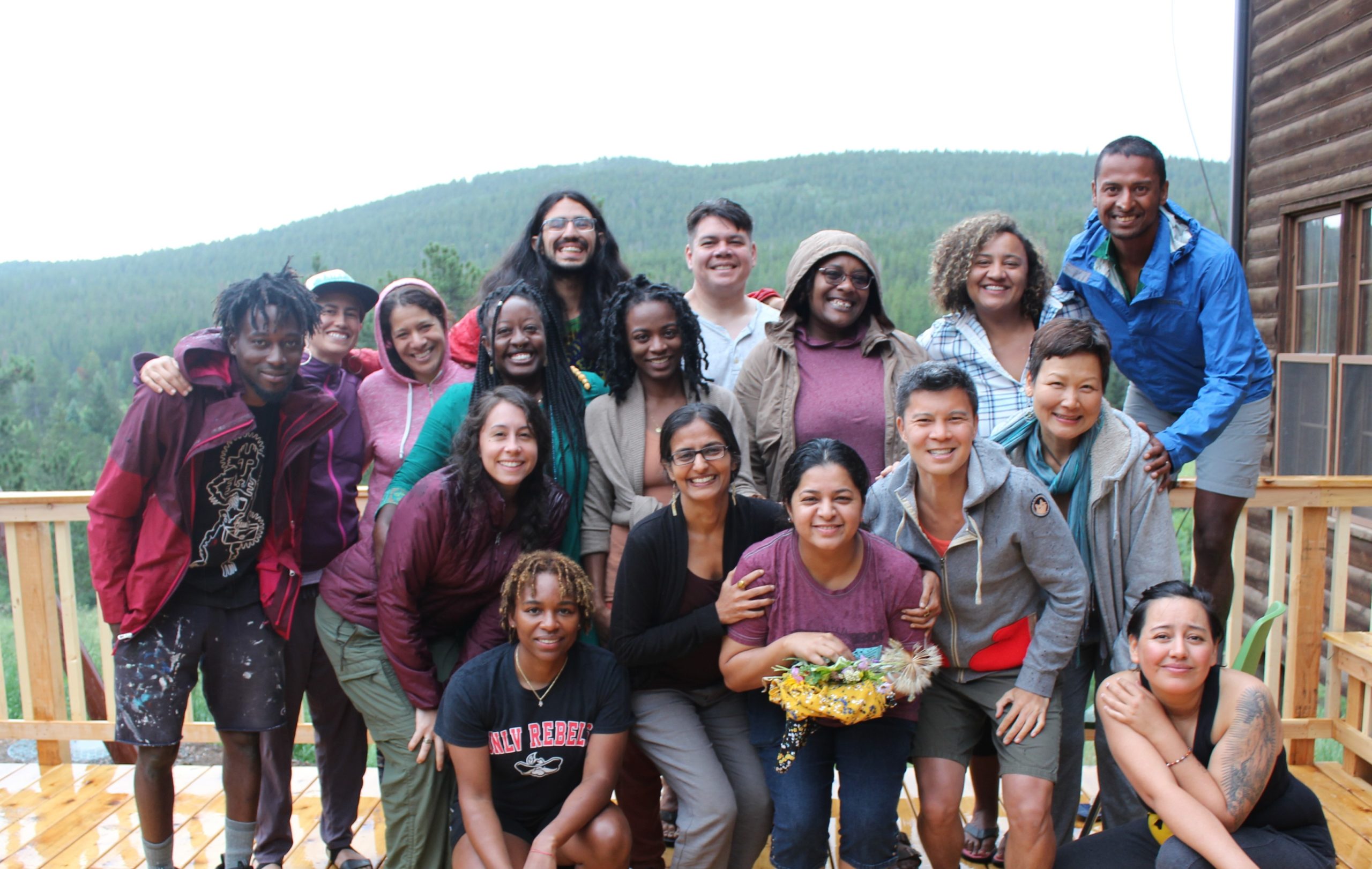 Meditation with our sangha
— Introduction to Zen meditation: Two workshops
Sept 9 and Sept 16 three hour long workshops for BIPOC.
Hybrid event. Online and In-person. By donation. See details here.
— Monthly BIPOC sangha
For Alumni of POC retreats at Ecodharma center in Colorado + those admitted through personal interviews (Please write kritee AT boundlessinmotion DOT org for details)
— People of Color 2023 retreat 
August 28 to Sept 3, 2023. (In person)
For those who want to be in space dedicated to BIPOC community and increasingly centers Black and Indigenous experience. See details here. 
We do two sits of 25 min each followed by a sharing circle.  Please ask us for Zoom and home address. In-person gathering at Kritee and Imtiaz's home.
— Half day of meditation (POC led)
7 to 11:30 AM Mountain Time (In person and Zoom)
Five periods of 25 minute meditation, abdominal chanting and bowing, a dharma talk on meditation techniques. Ecodharma and Zen tradition  
 Sept 26 to Oct 2, 2022 
For those who want to immerse in silent intensive meditation practice. This will not have discussions and rituals. This is not exclusively for BIPOC but centers BIPOC experience. See more long courses and retreats organized by BIM
here
.
We do two short sits of 25 min each. This is not always POC led. Please ask us for Zoom address. 
Selected Ecodharma/Climate justice resources
— 
Islands of Sanity
(Video interview on trauma, grief circles, burnout as activists, escapism as spiritual practitioners)
— Fierce vulnerability network: An
excellent handbook
on how to build movement at the intersection of racial justice and climate sanity