Spiritual & contemplative practices that help heal and empower us at individual levels and spark a desire to build communities are crucial in our times. Sitting in silence is one of the basic practices that can transform us at personal levels.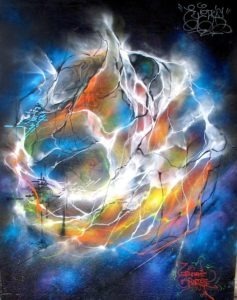 We wish to create spaces and communities where the experience of THE "Boundless" is possible in the midst of our all-consuming stories.  When we meet this Boundlessness in all its brilliance and depth, our work with our emotions and interpersonal stories becomes easier and all of our individual lives can be seen as a part of "Boundless…. in motion." In addition, we can then begin to meet the outer institutional socio-economic and environmental challenges of our times with compassionate, and strategic action and an emergent co-intelligence. We also trust that, in this age, without confronting external societal challenges, our encounter of the inner boundless will remain incomplete.
We offer Zen meditation but anyone who joins our sessions is welcome to keep practicing according to the tradition they are comfortable with; we will be simply delighted to host you and tap into your commitment to keep our own practice deep and continuous!
In traditional Rinzai-Obaku Zen lineages,  after stabilization of mind through breath meditation, koan training is used to unlock the barriers between conscious and unconscious minds. There are many paths and traditions, however, to bring the boundlessness in our midst. In our experience, all path is easier when we have a supporting community that can honor our stories while creating space and time for storylessness.
 We believe one should stick to one core tradition/teacher to dig one deep hole instead of many shallow holes none of which will quench our spiritual thirst. But when it feels "right" in our guts, we can also learn from new communities, if the space is accessible and resonates with our deeper personalities.
We invite feedback, especially difficult feedback to help us serve you better. May we all have a path to experience the universal and brilliant boundlessness, and may it bring compassion and wisdom to our stories.
(For details of our meditation schedule, please click here).