Creating an awakened beloved community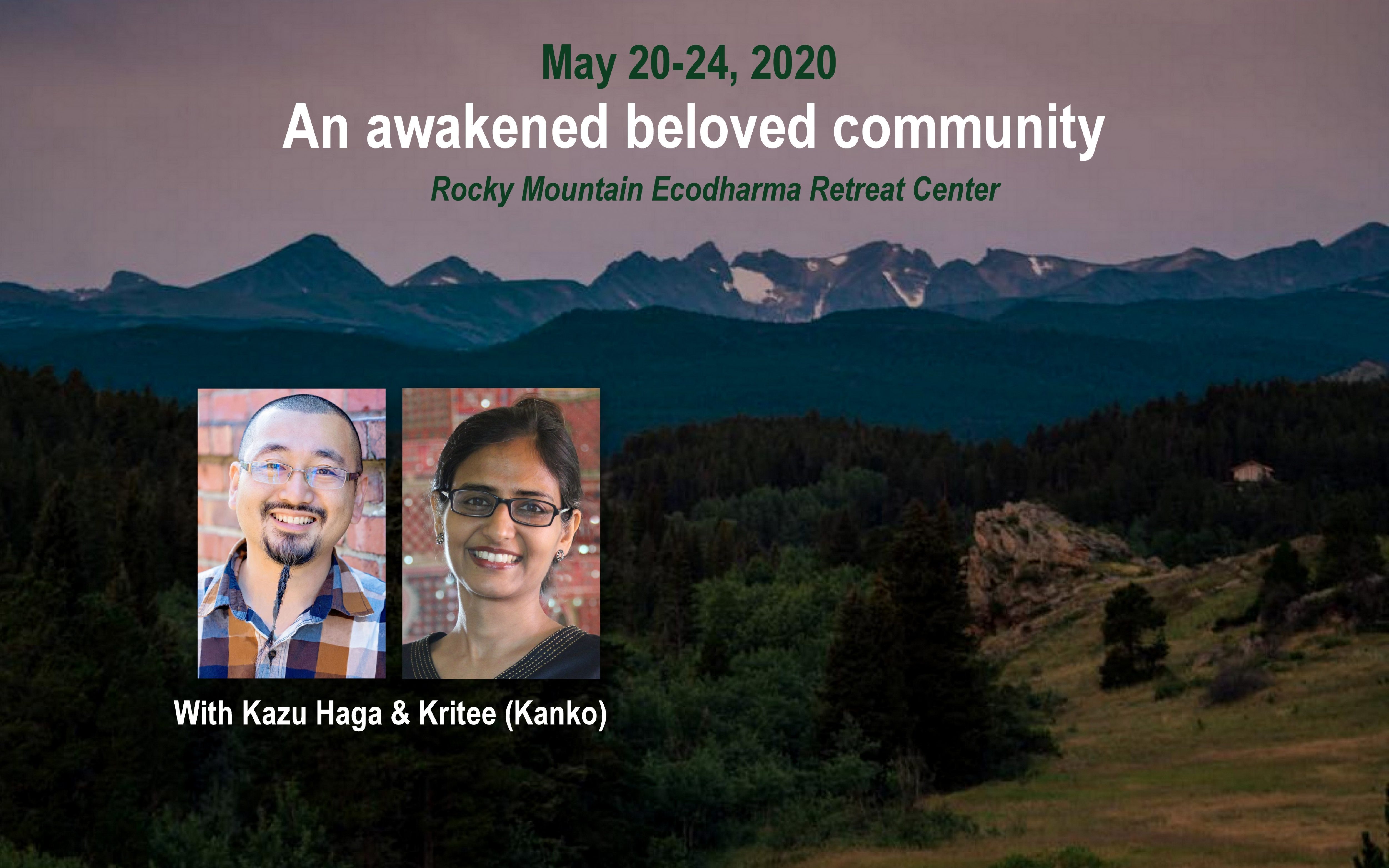 Isolated individuals can not transform systems. To confront and transform our current global exploitative socio-economic systems, we need awakened systems that are rooted in radical care and connection. The question is how do we create an awakened or beloved community that will do both inner psycho-spiritual as well as outer strategic advocacy work to challenge the status-quo systems?
Creating beloved communities has to be hard – especially in these intensified, polarized times. In a world where violence is accepted as the norm, building a culture of peace, connection and solidarity is going to be a messy process, and the "creative tension" is necessary for growth. This retreat will draw from the wisdom and practices of Buddhism that teach us how to to clearly see the roots of violence that exists in each of us. We will also examine nonviolent traditions of King and Gandhi that teach us to engage skillfully with the conflicts in our lives and to speak powerfully in the face of systems of injustice. We will critically examine limitations of these traditions, so that together as a group we can explore ways in which these teachings can continue to grow and serve the liberation of all beings.
Please join us at the stunningly pristine and healing Rocky Mountain Ecodharma retreat center (RMERC) to explore how we can deepen our spiritual path, learn to honor and transform our emotions, act with deep compassion & courage to create beloved communities. By exploring the roots of violence and how we have internalized them, learning to deal with intense emotions, and channeling our grief/anger in skillful ways, we can move towards positive personal and systemic change for the liberation of all people.
Venue & Date
May 20 –  24, 2020
Rocky Mountain Ecodharma Retreat Center
With
Kritee (Kanko), Climate scientist & educator, Zen teacher, Grief-ritual leader
Kazu Haga, Kingian nonviolence trainer, Founder of East Point Peace Academy, Yet-to-be-named network trainer
Cost
No one will be turned away for lack of funds. Partial & full scholarships will be available. We invite people with capacity to donate to generously support this gathering. Teachers will also be supported by voluntary donations (Dana).
Regular cost of food and lodging is ~$400. We would also like to cover travel costs for Kazu Haga.
Schedule
Please see a draft schedule here. Each day will include indoor and outdoor meditation, silent hiking periods and group activities.  Every day, there will be sessions that will include talking. These sessions will discuss how can we release internalized oppression through meditation, grief and rage rituals, restorative conflict resolution, and discuss the Kingian framework for creating beloved communities.
Application
Please fill this form for submitting your application. We can have a maximum of 27 attendees. We are aiming for a diversity of age, geographical, racial and organizational backgrounds. If you have any questions, please email kriteek AT gmail DOT com. 
Please be reminded that the retreat center is at high altitude (~8500 feet) and might not be convenient for people with lung/heart condition.  The center is also not yet wheelchair accessible.