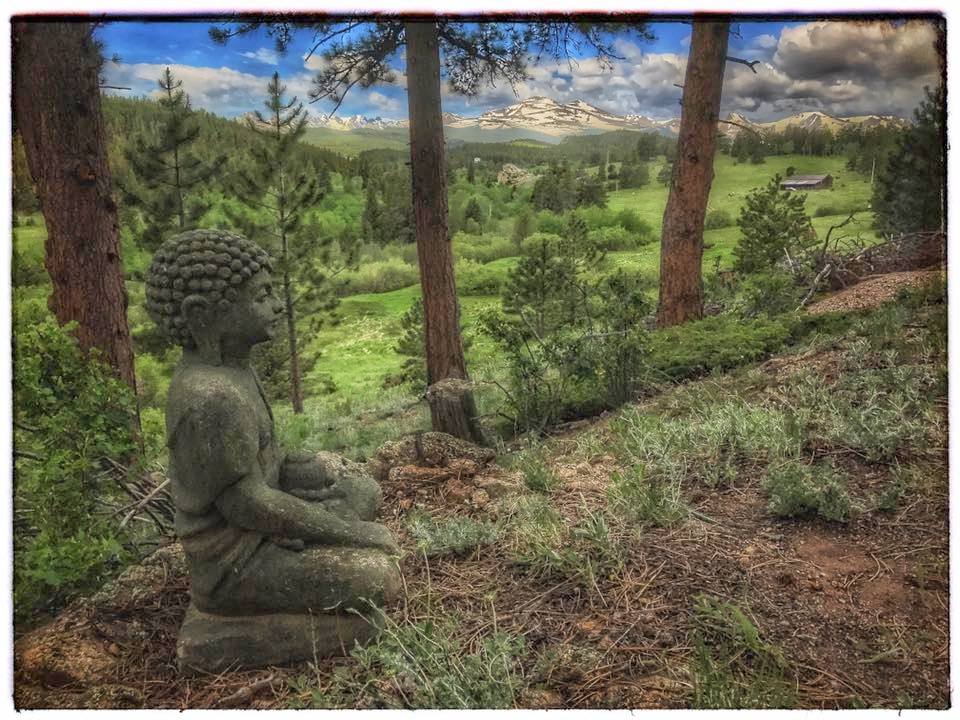 Venue, Date and time
Dec 3 – Dec 8, 2019 (Weekend attendance by arrangement)
Rocky Mountain Ecodharma Retreat Center
With
Sensei Kritee (Kanko)
Explore our (Eco)Dharma teachings and blogs
Cost 
No one, especially LGBTQ, black, indigenous and other people of color, will be turned away for lack of funds.
Five days:  $15-25 per day
Per day: $20-30 per day
Dana for sesshin leaders will be welcome after the retreat.  If you can support sesshin participation of others, please let us know.
Registration
Please fill this form to register and access detailed instructions!
Daily schedule
Here is the daily schedule for our December retreat. Please also look at these instructions on what to pack and what to expect. Typical Zen retreats are designed for intense and deep meditation experiences. Each day will include indoor and outdoor zazen (seated meditation), kinhin (group walking meditation), deep abdominal chanting, a talk at the interface of Zen and Ecodharma teachings, rest periods, samu (silent work periods) and dokusan (private interview with the teacher).  To minimize spiritual bypassing, we also add council (sharing circles) and/or heart-centric songs from time to time. Cooking will be led by chef and Zen leader Imtiaz Rangwala and the food will be vegan and gluten-free (with other options, as needed). 
Part-time/Two day attendance You can join the group on Friday night. Please don't enter our home during indoor sits; entire building reverberates when someone walks in. 
Legal waiver Please read this page before arriving. Everyone will need to sign it when they arrive.