Healing in Palestine & Israel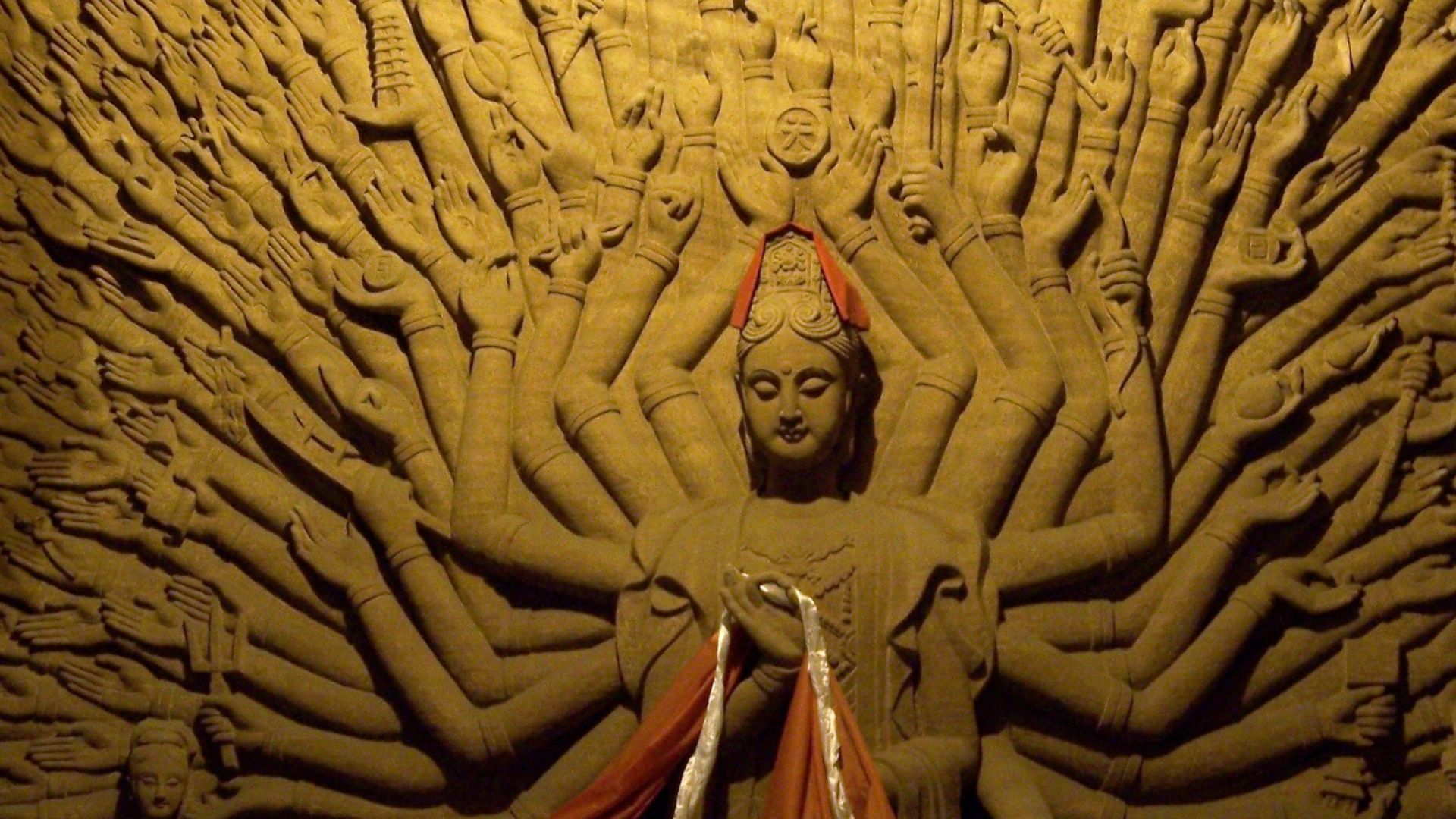 As Buddhists who take a vow to protect all beings from suffering, we must use our power as citizens of the U.S. whose tax dollars are going to fund more violence.
Step Zero
Love for Jewish community
What Hamas did on October 7th was brutal and terrorizing; and a result of decades of occupation and traumatizing cycles of violence.  Jewish trauma from the holocaust and other pogroms and the trauma of seeing videos from Oct 7th is also real. As we work for justice for Palestinian people, we want Jewish friends to know that we love them even when we speak up against the governments of US and Israel. The genocidal violence in Gaza and West Bank will not create safety, joy and justice for our Jewish friends. It is creating so much hatred in the Arab world that it will breed more terrorism in the long term not any less. Also, engaging in heinous war crimes while killing Palestinian civilians with new chemicals that turn body into powder is fracturing hearts and souls of Israelis. We are grateful that many Jews in Israel and the US see this truth.
Step Zero
Love for Palestinians amidst genocidal violence 
Historians and genocide researchers around the world agree that the response of Israel already qualifies as "ethnic cleansing" and is formally inching towards mass genocide (See Democracy Now interview of Judith Butler and NYTimes article by Omer Bartov: a professor of Holocoust and Genocide studies). We must work towards stopping this genocidal violence. There are no words that can adequately capture the ongoing horror we are subjecting Gazan children and civilians to.
First easy step
Accessing our love for children & civilians
About 30 children were killed in Israel on Oct 7th. Since then, close to 7000 kids have been killed in Gaza. Here is a short post on accessing compassion for babies even when we are undecided about the full history and context. Can we at the very least include children in Gaza in our deepest and sincere prayers and metta every day? Can we keep truly their truth in our hearts we plan our holidays and vacations? Can we reach out to Palestinian people and express our love through local mosques and Islamic Centers? Can we reach out to Jewish friends who might be doubting our love for them?
In our imaginery world after ceasefire, Jews and Palestinian people would deeply understand each other's trauma and be siblings in a flight against ecological and climate crisis.
Second step
To see a fuller truth, follow journalists on the ground

In our view, mainstream media in the U.S. or elsewhere isn't showing the genocidal nature of Israeli violence and not allowing the full truth to be heard and seen. They are promoting a narrative of human shields etc but not showing where civilians including journalists are being brutally targeted. It is crucial that we hear directly from journalists are on the ground in Gaza. See a list here. We especially love Motaz, Bisan and Plestia. They are risking their lives everyday to share the reality of life in Gaza through social media (mostly Instgram and Twitter). Their posts are like reading Diary of Anne Frank. People who are speaking up against the genocide are being silenced by social media companies and it is important to tell them that we are witnessing and not turning away.
Third step


Truth is depressing. Don't be alone!

We must realize we are not alone. People around the world are protesting even as leader are not listening. See this Twitter thread to watch energetic young people across many cities in the world who are asking for the genocidal violence to stop. See progressive and wise news coming from Israel-Palestine. Perhaps form a small team within sangha to discuss the news, grieve and rage together and take actions together? Join local chapter of Jewish Voices for Peace or If Not Now
Fourth easy step 
Write automated letters
Even if you don't have any time, you can click three links on this website and send automated letters to your congress and senate leaders. It might help to find out if your leaders 
Sign petition to the US President by American Buddhists: A short petition organized by two engaged Buddhist and Ecodharma teachers Bhikkhu Bodhi and Alan Senauke to ask President Biden for a Ceasefire right now! I would have personally wanted to add more asks in the petition but I think we can rally behind a ceasefire for now. 
Fifth step
Call your local Congress/Senate leaders or visit their offices!
What do we need to ask them to do?
— Support an immediate ceasefire in Gaza: A "humanitarian pause" is not sufficient — we must stop all bombing of civilians and civilian infrastructure now
— US House Representatives support H. Res. 786 "Ceasefire Now Resolution". If you signed on to HR 771, recede your signature
— US Senators introduce or support the introduction of a resolution like H. Res 786 in the Senate
— In the House and Senate: Oppose any new military aid to Israel, as it would only be used to commit further war crimes targeting Palestinian civilians in Gaza. Publicly condemn Israel's targeting of civilians and civilian infrastructure. Push for immediate humanitarian assistance and establishing safe zones in
the Gaza Strip, safe passage of humanitarian aid and medical supplies, and resuming access to water
and electricity as well as fuel for medical facilities in the Gaza Strip.
— Thank them for standing up for human rights if they have already done the above. They would love to hear from you.
See more resources/facts before you call or visit leaders at the end of this page
Sixth step
Long term podcasts, factsheets and other resources
— Read this article about the impact of the 17 year old blockade on Gazans.
— Read six amazing factsheets that give history of the conflict (From UK based organization).
— Try this podcast which has 24 hours of well researched history of the region going back to 1800s. His recent podcast is from Nov 10th. 
— Similarities between Racism in the US and Palestine: Ta-Nehisi Coates's interview: Some important ways racism, apartheid and discrimination have been similar for Black people in the US and what Palestinians and Arabs experience everyday. Here is the video link.
— Grieving and Nonviolent listening spaces: Palestinians and Jews need spaces to grieve and hopefully hear each other.  Kanko's short post on Unhealed trauma is a root cause of sustained aggression and importance of grief ceremonies. Who is organizing grieving events in your community?  Nonviolence International has created an extensive page of resources that include nonviolent action for peaceful resolution and justice, and background material on conflicts in Israel/Palestine.
Boulder/Colorado specific actions
— Weekly demonstration in Boulder: 11-Noon at the intersection of Canyon and Broadway (Rocky Mountain Peace and Justice Center RMPJC calendar).
— Organizations in Colorado: For immediate updates, follow Jewish Voices for Peace JVP Denver/Boulder on Instagram and also follow the Colorado Palestine Coalition and Rocky Mountain Peace and Justice Center. 
— Express love for Palestinian and other Arab families through Islamic Center of Boulder.
— Ask Kritee Kanko for contact info of main organizers and ways to join Signal chat group.
See resources/Facts before you call or visit leaders (See this PDF from Peace Center for sources)
— Gaza has a population of 2.3 million people. Children under 18 make up 47% of Gaza's population. Since the start of Israel's assault on Gaza, over 11,000 Palestinians have been killed, 2/3 of whom are women and children. About 2,700 people have been reported missing and are thought to be trapped or dead under the rubble.
— At least 7000 children have been killed or reported missing under the rubble of buildings destroyed by Israel's intense air and artillery attacks.
— More children were killed in just over three weeks in Gaza than in all of the world's conflicts combined in each of the past three years.
— Euro-Med Monitor estimated that between 17,000 and 18,000 Palestinian children have lost one or both of their parents, leaving them without emotional or financial support. In addition, over 450,000 children have had their homes damaged or destroyed.
— 50 journalists and media workers have been killed, including at least 40 Palestinians.
— Israeli airstrikes have killed at least 101 United Nations staff, the highest death toll in UN history. 
— At least 45% of housing units in Gaza have been damaged or destroyed.
— About 280 educational facilities have been damaged, more than 51 percent of the total, with none of Gaza's 625,000 students able to access education.
— Over half of Gaza's hospitals and nearly two-thirds of primary health care centres are out of service and 53 ambulances damaged.
— Israel has cut off of all food, water, medical supplies, and electricity to the Gaza Strip. 
— Since October 7, US and Israel have obstructed the delivery of necessary relief supplies to the 2.3 million people in Gaza, and the trucks that are allowed to enter Gaza are nowhere near sufficient for the humanitarian aid that is needed. Without fuel in Gaza, the shortage of fuel could severely impact the ability of trucks to deliver aid throughout Gaza, as early as today.
— We do not want our $14 billion of our tax dollars spent on sending weapons to Israel when too many of us can hardly afford food, housing, education, and healthcare here in the US.